Rich and Beautiful: A Rich History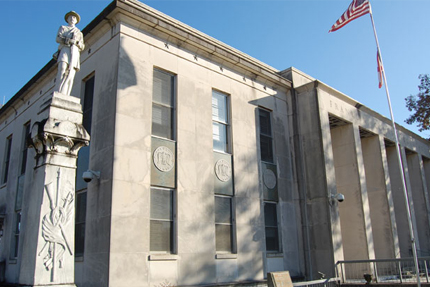 Franklin County is rich in history with a number of interesting tales to be told. The county was established February 8, 1818 by the Alabama Territorial Legislature, preceded only by Madison (1808), Mobile (1812) and Clark (1812) counties, which had been organized from Mississippi territory.
Illustrious American patriot Benjamin Franklin had been dead less than 30 years, when a large tract of land in Northwest Alabama was dubbed Franklin County in his honor.
The county originally extended north to the Tennessee River, but a parcel was later divided off and became Colbert County. It is a land that once was called home by several Indian Tribes, most notably the Chickasaws, Creeks, and Cherokees.
During its first 100 years, Franklin County played host to a number of battles as to which community would hold the honor of county seat. In an election in 1820, Russellville had been named county seat by out polling Big Springs, now known as Tuscumbia. But in 1849, the larger Tuscumbia started clamoring for change. Another election was held between Russellville, Tuscumbia, and "Center", which was not a city but was the geographic center of the county. Center was victorious and a town called Frankfort was platted and named county seat.
About 30 years later, Colbert County was formed and another election was held and this time Belgreen beat out Frankfort. Belgreen remained the county seat until a "mysterious" fire broke out at the courthouse the night of December 1, 1890, burning the building to the ground. Another election took place for the replacement seat to be named and a heated battle broke out between Russellville and Isbell. Writers characterized the election by penning that "many things were said and written which should not have been." Many prominent residents of Russellville were accused of actually living in "Rascalville". Russellville finally won out and has remained the county seat ever since.